Georg Matthias Seutter, Planisphaerium Coeleste, Augsburg, ca. 1741-1760.
Georg Matthias Seutter (1678-09-20 - 1757-03-16) was an apprentice to Johann Baptiste Homann. In 1707 he established his own business in Augsburg. After dedicating his large atlas to Karl VI, Seutter was awarded the title of "Kaiserlicher Geograph".

On October 11, 2005 I was in Vienna at Antiquariat Bücher Ernst at 84, Gumpendorferstreet, where I found a copy of his 'Planisphaerium Coeleste'. As far as I know, there a two printings of this map. This is a copy of the second printing.
At the lower bottom of the map the following text is imprinted:
"Cum Gratia et Priv. S.R.I. Vicar in part Rheni, Svev. et Juris Franconici".
This privilege was granted to Seutter on July 31st of 1741, by the regency court (Reichsvikariatsgerichtshof) in Augsburg, so this map must be dated afterwards.
I'm still trying to get more information on this map. Anyone who has information on it, please drop me an email.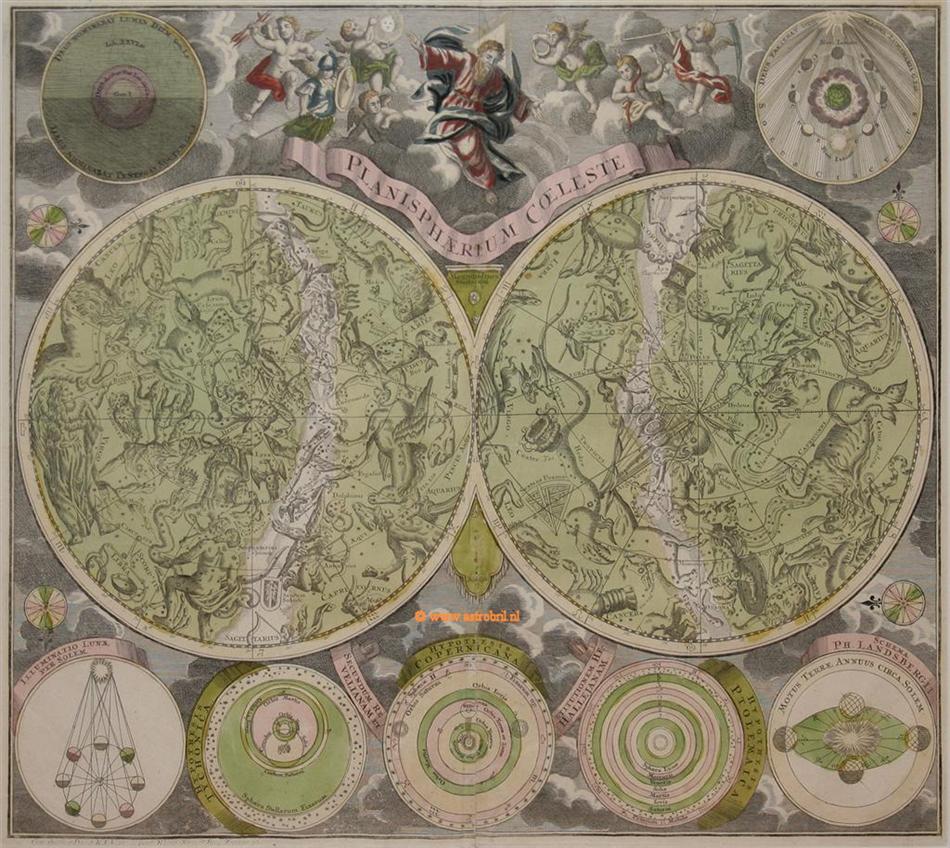 Bernard le Bouvier de Fontenelle, Oevres de Monsieur de Fontenell, des Académies, Françoise, des Sciences, & des Belles-Lettres, & de la Société Royale de Londres, tome II, 1742.
Map of the Universe showing many stars having planets - our Solar System is placed in the middle of the Universe
- purchased November 2005.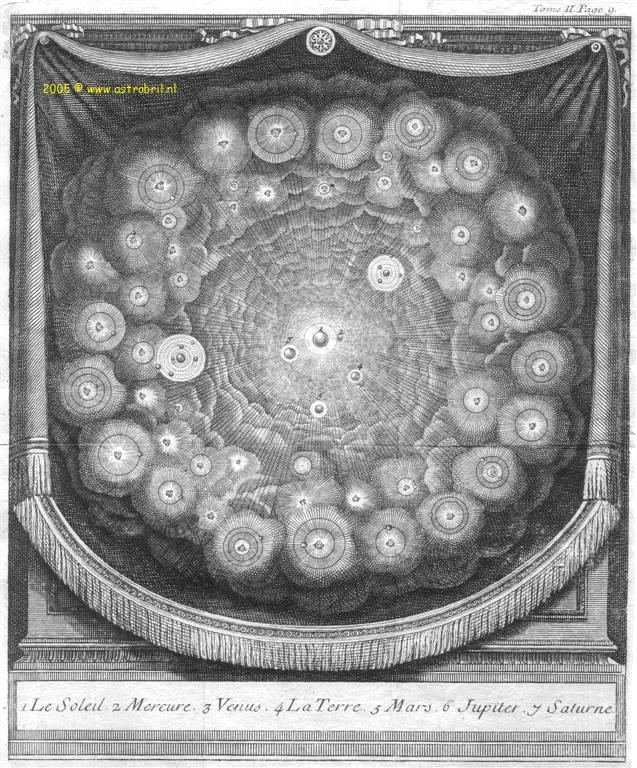 Noel Antoine Pluche & Jean Baptist de Freval,
Le Spectacle de la Nature, tome IV, ca. 1743.
One of four maps showing a part of the southern hemisphere.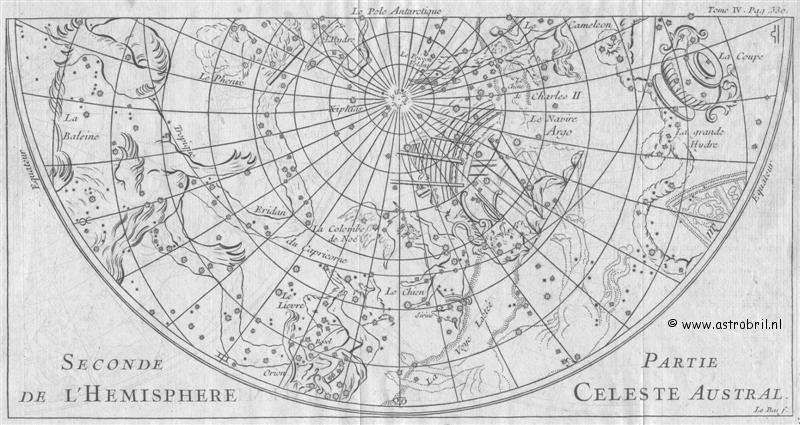 In 2005 I acquired an second edition English translation of 'tome IV' published in 1739. It is called:
Spectacle de la Nature:
O R,
NATURE DISPLAY'D.
B E I N G
DISCOURSES
On such P A R T I C U L A R S of
NATURAL HISTORY
As were thought most proper
TO E X C I T E the CURIOSITY,
A N D
F O R M the Minds of Y O U T H,
C O N T A I N I N G
What belongs to the H E A V E N S, and the Relations
of the several Parts of the U N I V E R S E with the Wants
of M A N.
Whom am I to argue such a title?!