In October/November 2006 I listed all the nebulae in the Atlas Céleste. It was very time consuming, but nevertheless quite useful, for as it had never been done before.
One of the spin offs was the discovery that M109 (discovered by Méchain) actually is NGC 3953 in stead of NGC 3992. (More on this topic can be found here.)
In the list below there are several bookmarks to a detail of the relevant plate from the 1795 Atlas Céleste on which the nebulae is shown.
Nebulae in Atlas Celeste

1795
M1
Pl. 14
Pl. 15
M2
Pl. 21
M3
Pl. 07
M4
Pl. 09
Pl. 19
M5
Pl. 09
Pl. 19
M6
Pl. 20
M7
Pl. 20
M9
Pl. 09
Pl. 20
M10
Pl. 09
Pl. 19
Pl. 20
M11
Pl. 09
Pl. 10
Pl. 20
M12
Pl. 09
Pl. 19
M13
Pl. 08
M14
Pl. 09
Pl. 20
M15
Pl. 12
Pl. 21
M16
Pl. 09
Pl. 10
Pl. 20
M17
Pl. 09
Pl. 10
Pl. 20
M18
Pl. 09
Pl. 10
Pl. 20
M19
Pl. 19
Pl. 20
M22
Pl. 20
M23
Pl. 09
Pl. 20
M24
Pl. 09
Pl. 20
M25
Pl. 20
M26
Pl. 09
Pl. 10
Pl. 20
M27
Pl. 10
Pl. 11
M28
Pl. 09
Pl. 20
M29
Pl. 12
M30
Pl. 21
M31
Pl. 03
Pl. 12
M32
Pl. 03
Pl. 12
M33
Pl. 03
Pl. 13
Pl. 22
M34
Pl. 03
M35
Pl. 14
M36
Pl. 04
Pl. 14
Pl. 15
M37
Pl. 04
Pl. 14
Pl. 15
M38
Pl. 04
Pl. 14
Pl. 15
M39
Pl. 11
M41
Pl. 24
M42/M43
Pl. 14
Pl. 24
Pl. 25
M46
Pl. 25
M47 wrong position
Pl. 25
M48
Pl. 25
M48 wrong position
Pl. 25
M49
Pl. 17
Pl. 18
Pl. 27
M50
Pl. 25
M51
Pl. 06
Pl. 07
M52
Pl. 02
Pl. 11
M53
Pl. 07
Pl. 18
M53 wrong position
Pl. 07
M54
Pl. 20
M55
Pl. 20
M56
Pl. 11
M57
Pl. 08
Pl. 11
M58
Pl. 18
M59
Pl. 18
M60
Pl. 18
M60 wrong position
Pl. 18
Pl. 27
M61
Pl. 17
Pl. 18
Pl. 27
M62
Pl. 19
Pl. 20
M63
Pl. 06
Pl. 07
M64
Pl. 07
M65
Pl. 17
Pl. 18
M66
Pl. 17
Pl. 18
M67
Pl. 15
Pl. 16
Pl. 17
Pl. 25
M69
Pl. 20
Lac I.11 (M69 wrong position)
Pl. 20
M70
Pl. 20
M71
Pl. 10
Pl. 11
M72
Pl. 21
M73 wrong position
Pl. 21
M74
Pl. 13
Pl. 22
M77
Pl. 23
M78
Pl. 14
Pl. 24
Pl. 25
M79
Pl. 24
Pl. 25
M80
Pl. 09
Pl. 19
M81
Pl. 02
Pl. 06
M82
Pl. 02
Pl. 06
M83
Pl. 19
M92
Pl. 08
M94
Pl. 06
Pl. 07
M96
Pl. 17
M97
Pl. 06
Pl. 07
M101
Pl. 02
Pl. 06
Pl. 07
M104
Pl. 18
M105
Pl. 17
M106
Pl. 02
M107
Pl. 09
M108
Pl. 06
Pl. 07
NGC3953
Pl. 06
Pl. 07
NGC6242
Pl. 20
Hevelius 619
Pl. 02
Pl. 11
IC 1434 (or Bode 1)
Pl. 11
IC4665
Pl. 08
Pl. 09
Pl. 10
Bode Dra 102 (asterism of stars)
Pl. 02
Flamsteed 217 (55 And)
Pl. 03
Hevelius 953
Pl. 18
Pl. 19
LMC
Pl. 29
LMC wrong position
Pl. 28
Omega Centauri
Pl. 29
SMC
Pl. 28
Pl. 29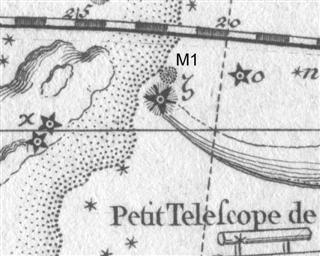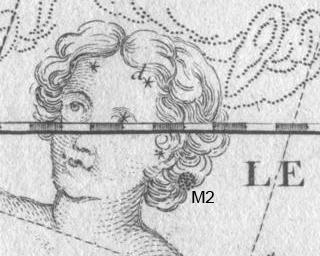 M1 M2
return to listing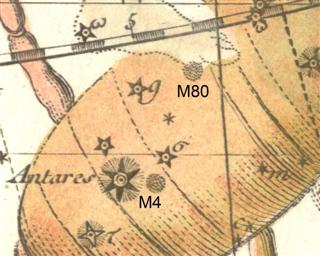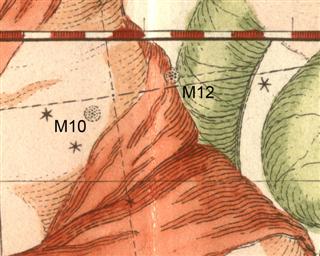 M4, M80 M10, M12
return to listing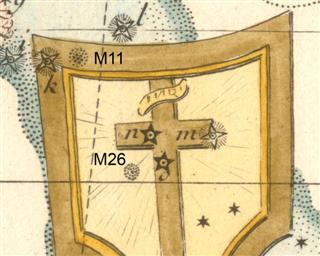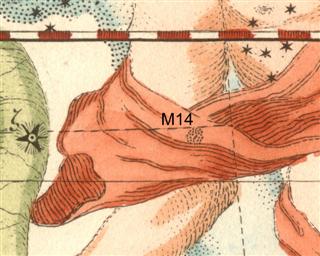 M11, M26 M14
return to listing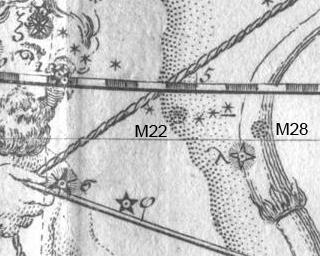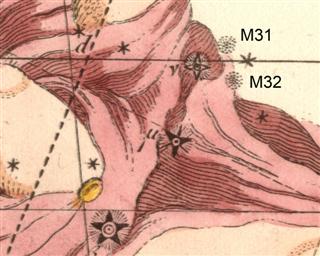 M22, M28 M31, M32
return to listing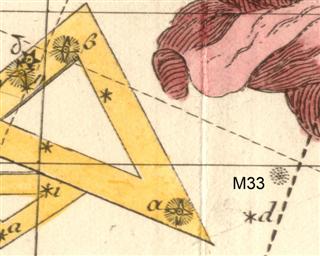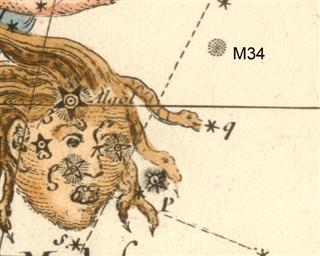 M33 M34
return to listing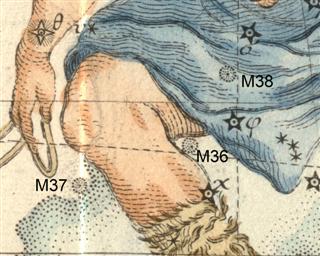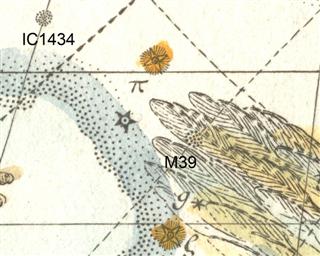 M36, M37, M38 M39, IC1434
return to listing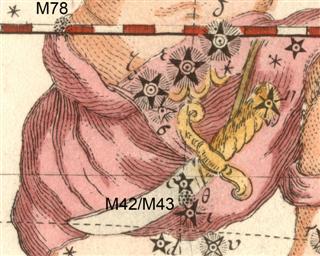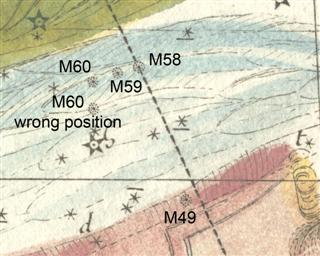 M42, M43, M78 M49, M58, M59, M60
return to listing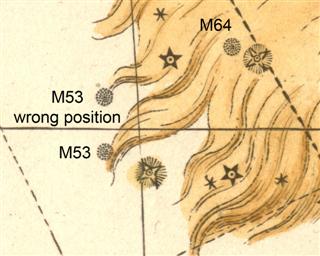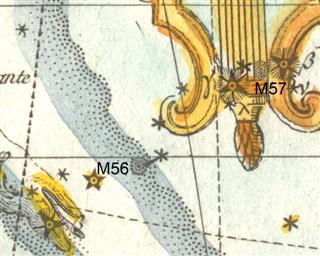 M53, M64 M56, M57
return to listing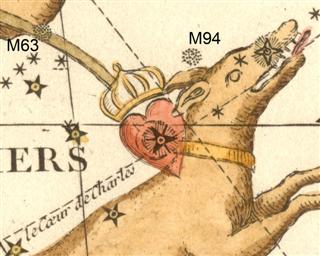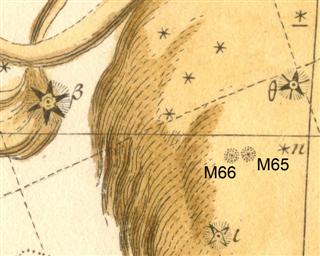 M63, M94 M65, M66
return to listing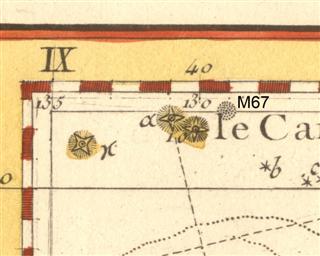 M67 M71
return to listing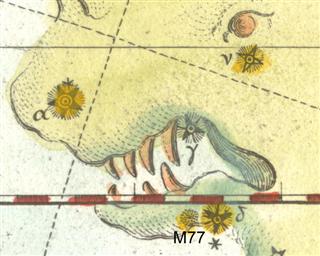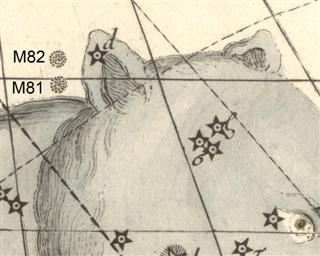 M77 M81, M82
return to listing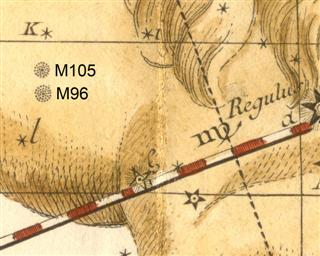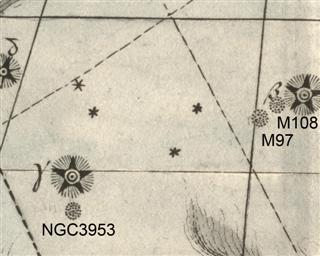 M96, M105 M97, M108, NGC3953
return to listing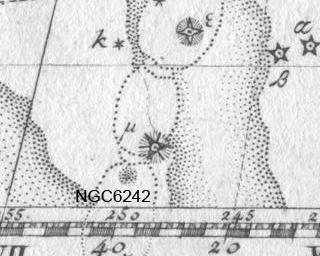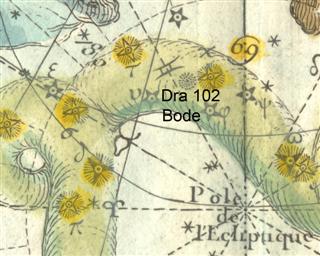 NGC 6242 Dra102
return to listing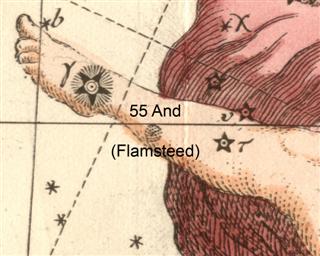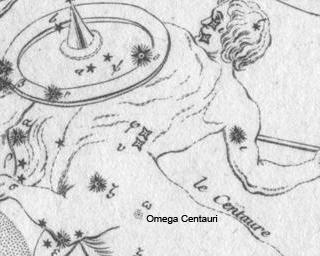 55And Omega Centauri
return to listing