Rev. W.R. Dawes, The Stars in six maps, on the Gnomonic Projection, London, revised by the Rev. W.R. Dawes, Charles Knight, 1851
This atlas was published under the superintendence of the Society for the Diffusion of Useful Knowledge, better known as SDUK.
I bought this Atlas in November 2006. After arrival I had a closer look at it and found out that Map 5 contains an observation of comet Swift-Tuttle, made on August 19, 1862.
Map 1 - Map 2 - Map 3 - Map 4 - Map 5 - Map 6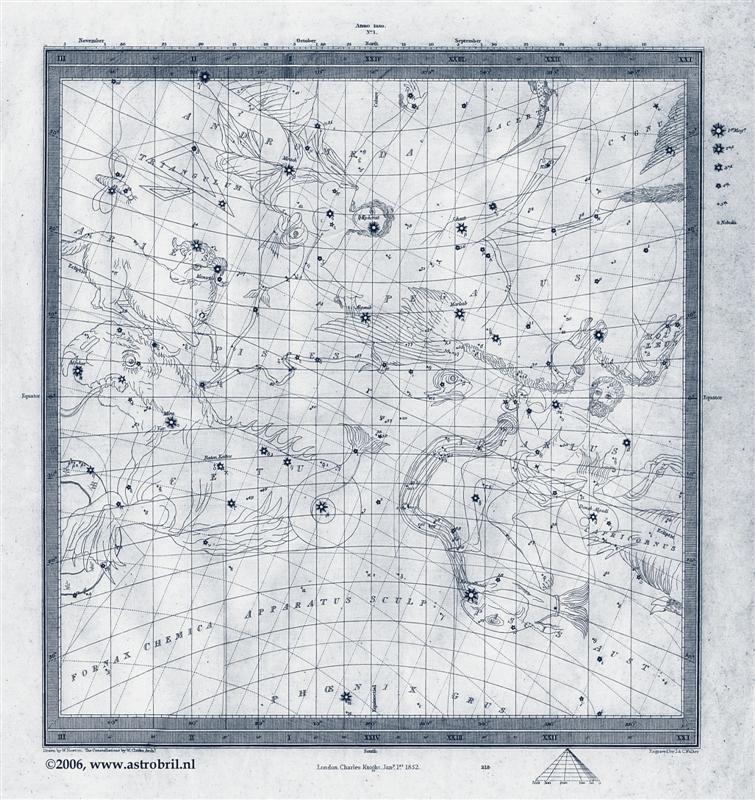 Map 1
return to top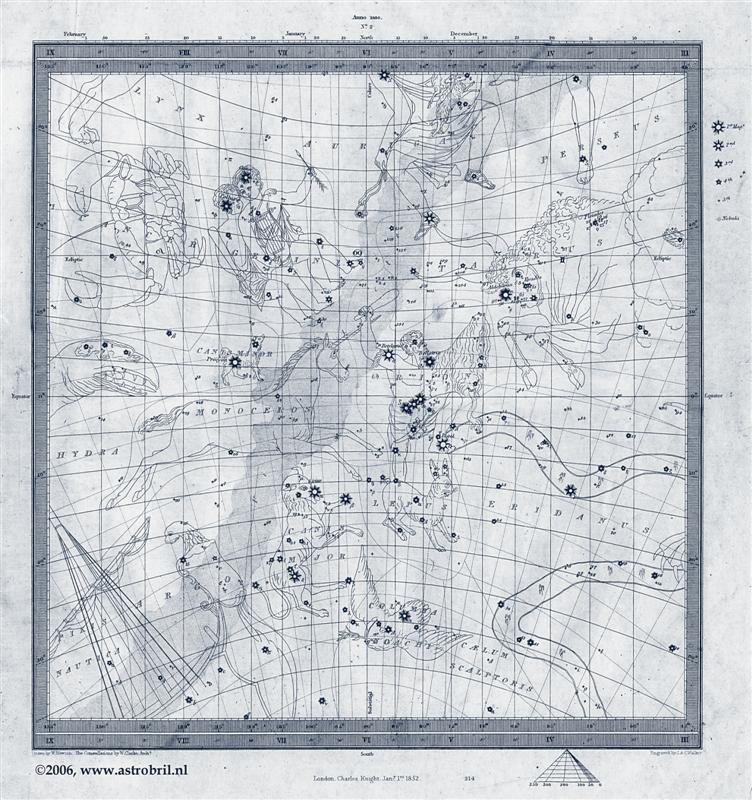 Map 2
return to top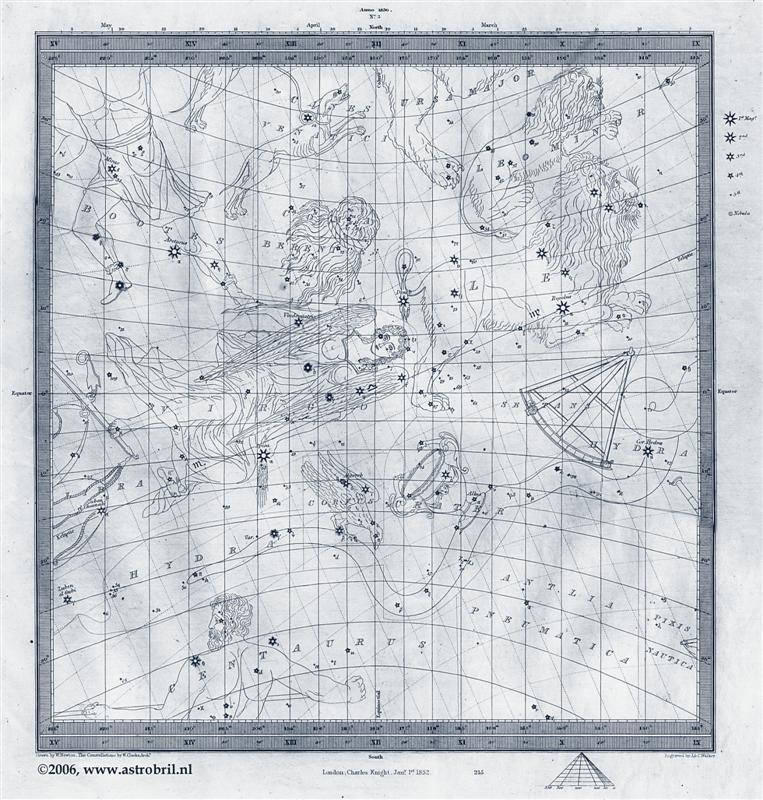 Map 3
return to top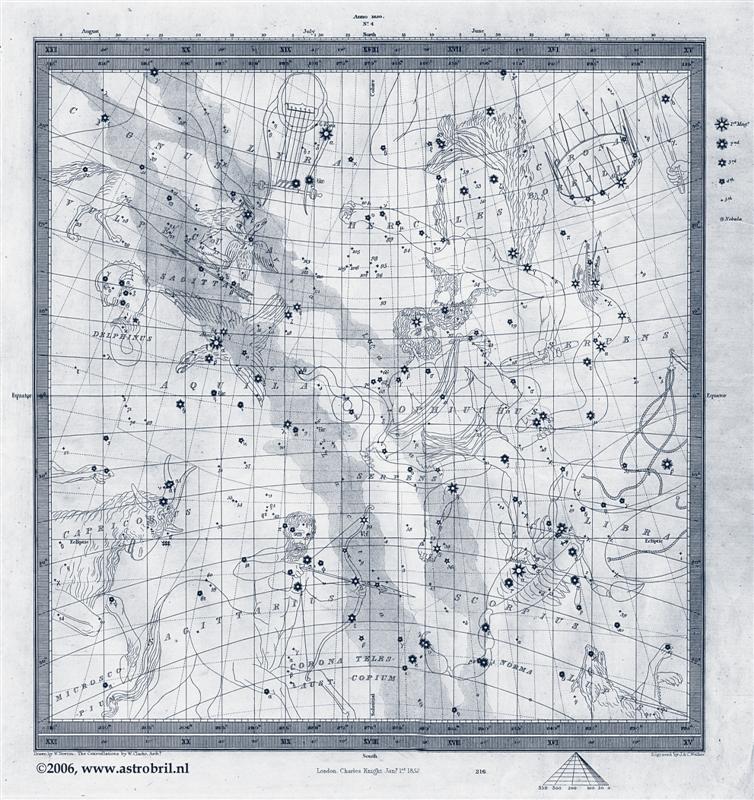 Map 4
return to top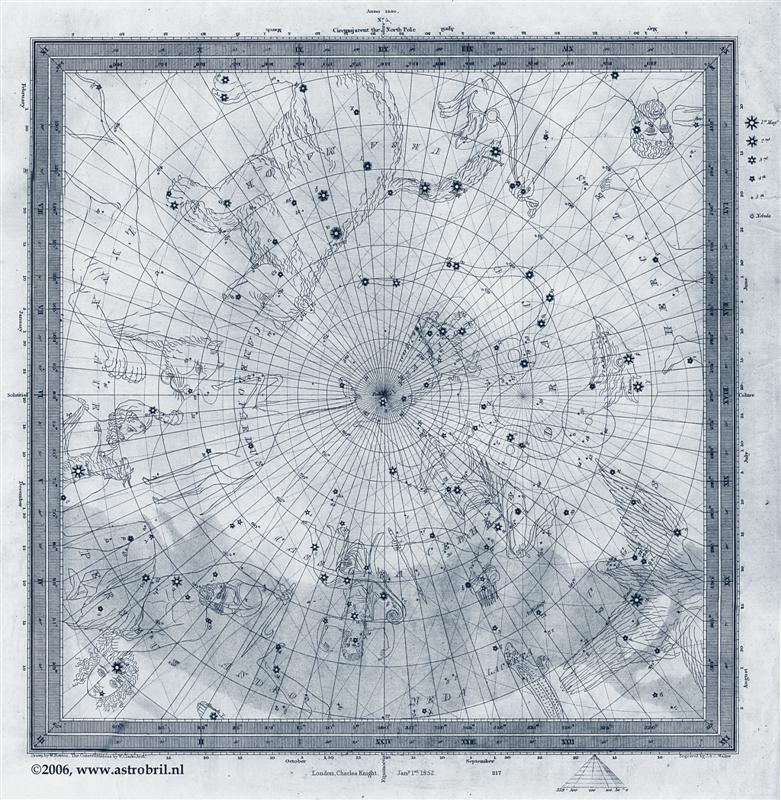 Map 5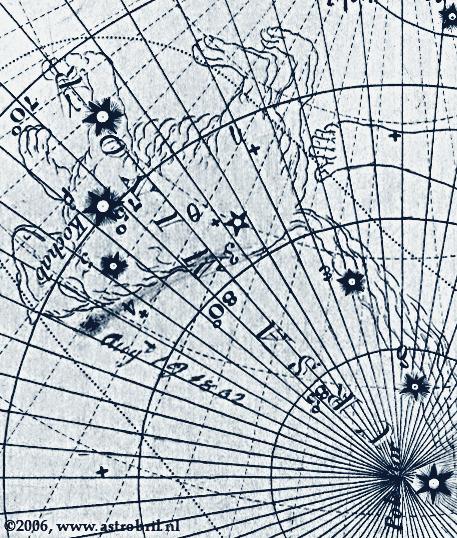 On Aug. 19, 1862 the owner of this atlas observed a comet near Ursa Minor, the Litte Bear.
This was the famous comet 109P/Swift-Tuttle; it returned in 1992.

return to top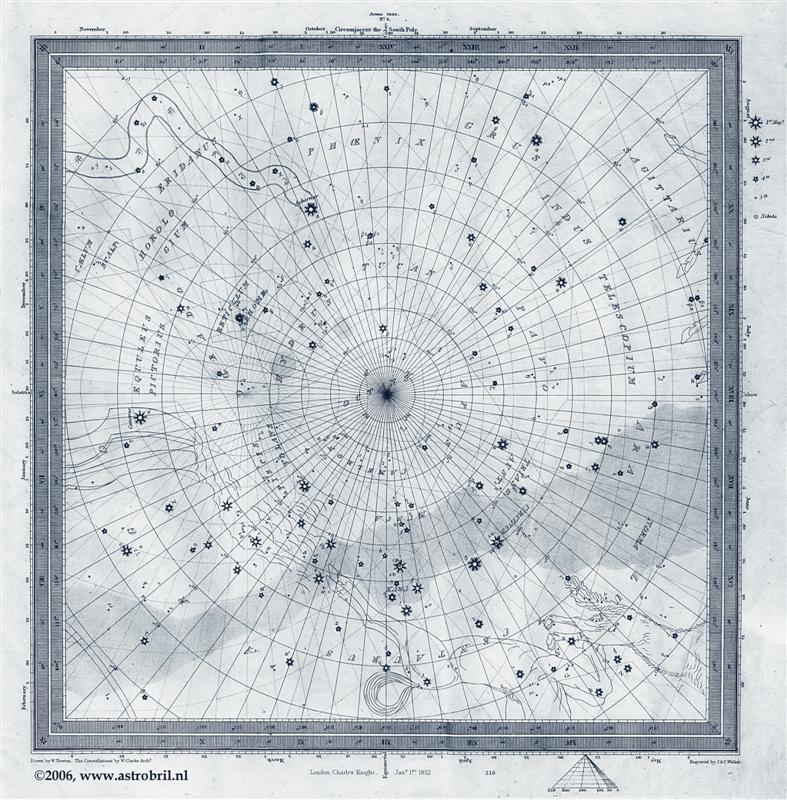 Map 6
return to top