Sidney Hall's Thirty-two plates of the Constellations, published in 'Urania's Mirror' or 'A View of the Heavens' by Jehoshaphat Aspin (first edition 1825).
Ian Ridpath, author of 'Star Tales', http://www.ianridpath.com/ provided me with extra information.
On page 68 of his Astronomical Atlases, Maps & Charts (Search Publishing Company, London, 1932) Basil Brown writes with regard to Sidney Hall's plates:
"The engravings of this atlas are finely executed, with the stars denoted in a novel manner, i.e. perforated to size, according to magnitudes, so as to be visible against a light ground. This work is rather scarce, and copies are not easily obtained."
I have two plates: Gemini (plate 18) and Libra (plate 22).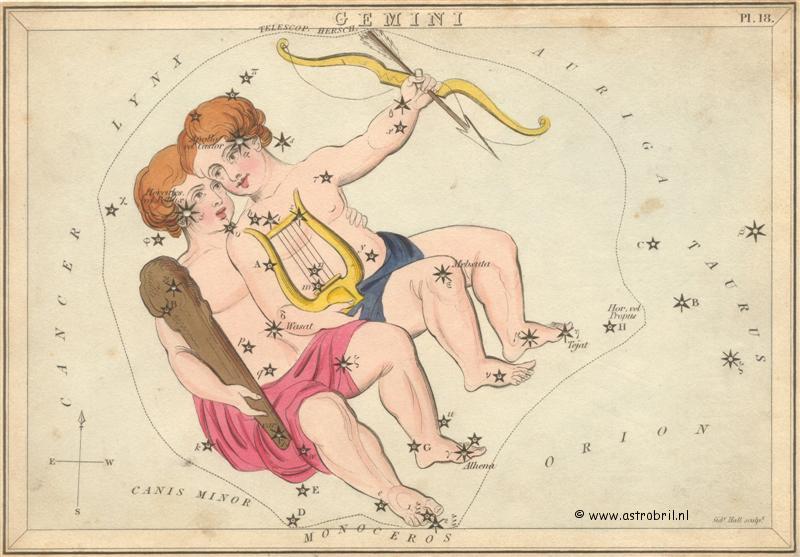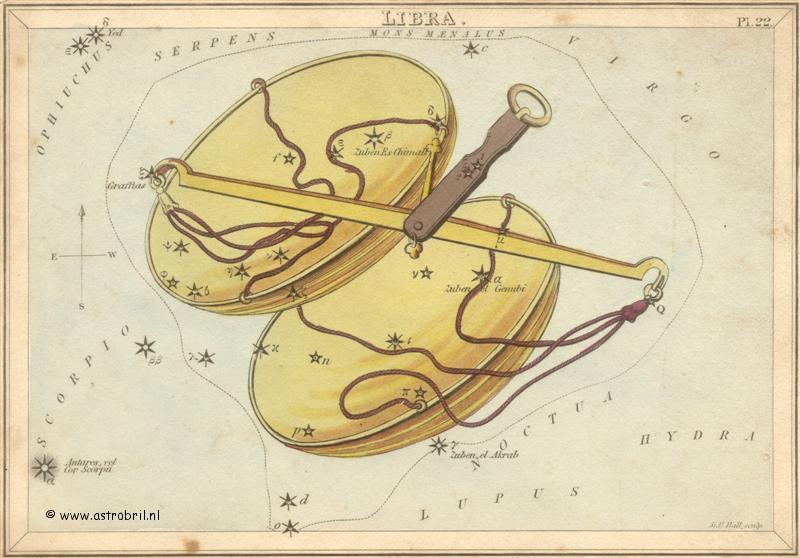 These plates were published by Samuel Leigh.
Urania's Mirror was reissued in 1993 by CatherineTennant as 'The Box of Stars: A Practical Guide to the Mythology of the Night Sky', published by Chatto & Windus. It was also translated in Dutch and called: 'De STERREN in een DOOSJE' (information received from Peter van Grijfland).