Madrid, Spain - October 3rd 2005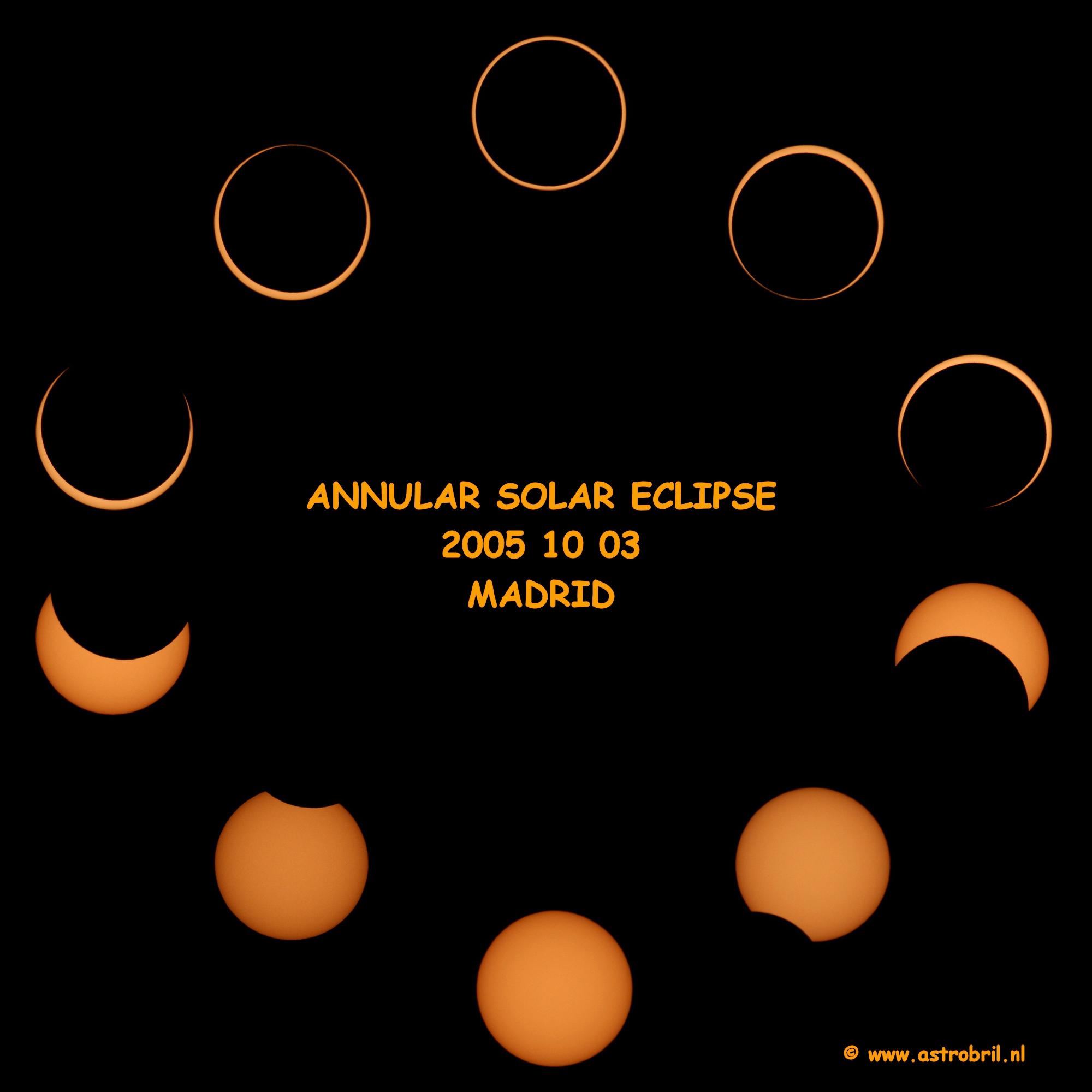 The annular eclips (my first!) was observed together with Rob van de Weg, Herman Harperink and Jakob Niessen from Madrid (Spain) under perfect conditions.
Pictures can be found here (click to follow link).
Below are animated gifs of annular phase and the third contact (end of annular phase).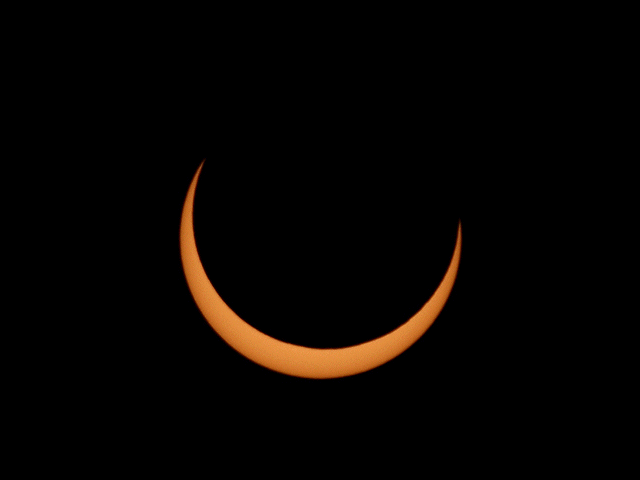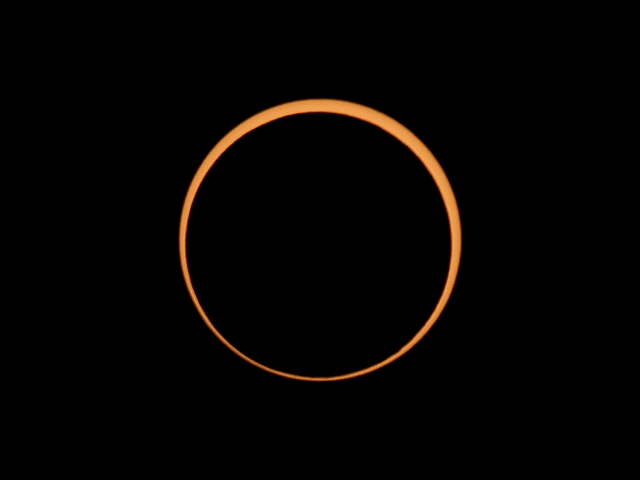 An experiment we carried out was monitoring the change of temperature during the eclipse.
We observed a drop in temperature of no less than 5°.9 C from our position, the Eurostars Zaruela Park Hotel, 8800 meter south of the central line.
The temperature started dropping at 8.05 UT - 25 minutes after T1. The lowest temperature during the eclipse was measured 11 minutes after T3.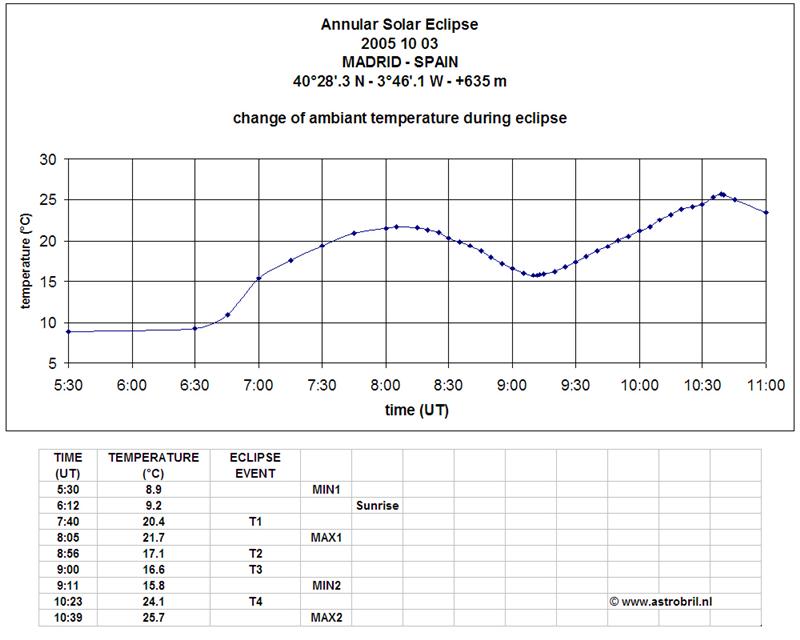 We observed the eclipse together with amateurs from Germany (www.deepskyteam.de), Switserland and the UK.