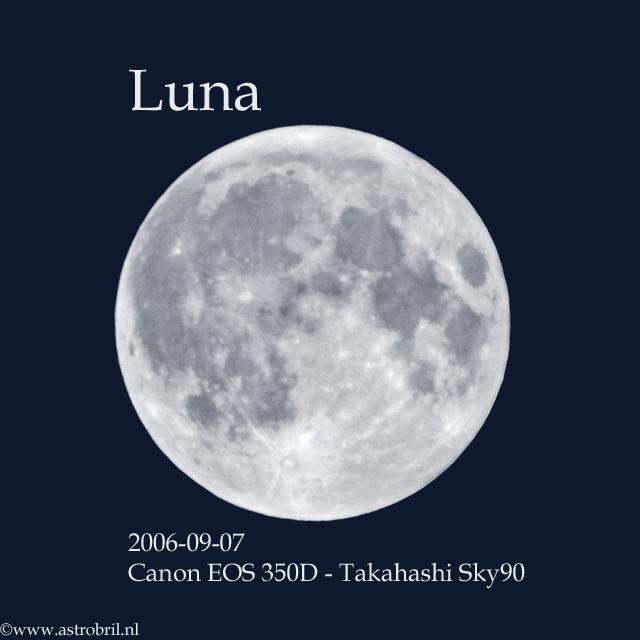 A shot of a big Full Moon (quite close to Earth, the distance was only 357.229 km);
this picture was taken with a Canon EOS 350D and a Takahashi Sky90 with flattener (90mm f/4.5).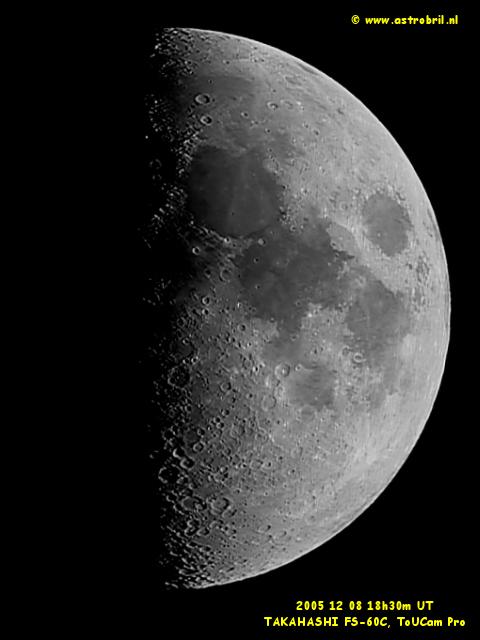 A shot of the Moon taken with a Philips ToCam Pro 640K in the
primary focus of a Takahashi FS-60C (60mm f/5.9) fluorite refractor
The following images were made using a ToUCam Pro webcam and a Baader Planetarium 'fringe killer'
filter on my OMC-140, 140mm Maksutov-Cassegrain.
The images have been edited using Registax and Paint Shop Pro / Photoshop CS2.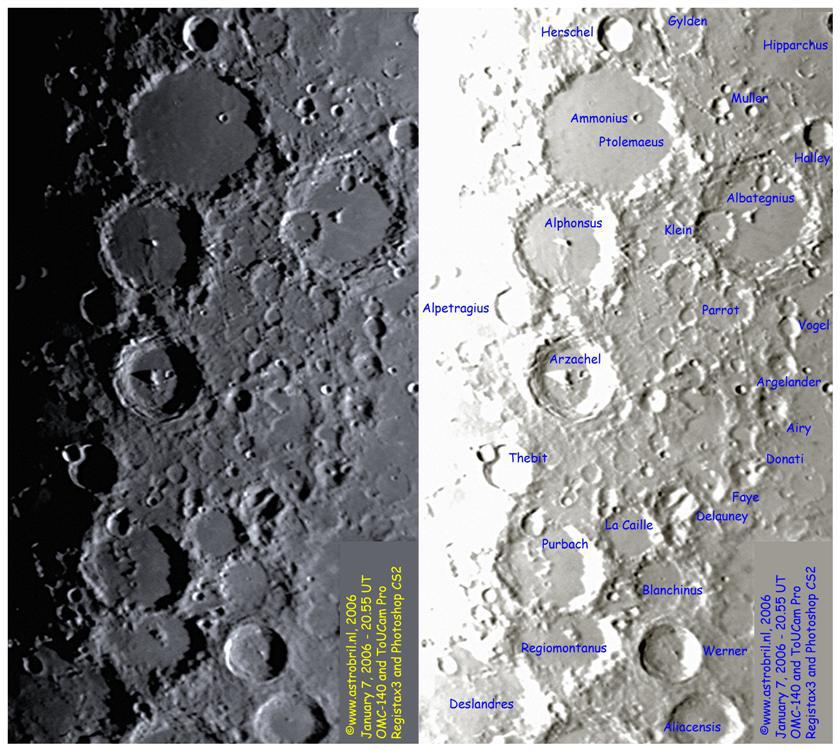 Compilation of 3 images showing:
Gylden, Hipparchus, Herschel, Muller, Ammonius, Ptolemaeus, Halley, Albategnius, Alphonsus, Klein, Alpetragius, Parrot, Vogel, Arzachel, Argelander, Airy, Thebit, Donati, Faye, Delauney, La Caille, Purbach, Blanchinus, Regiomontanus, Werner, Deslandres and Aliacensis.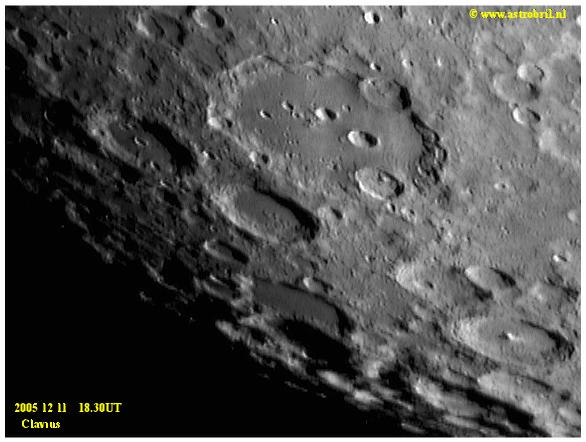 Clavius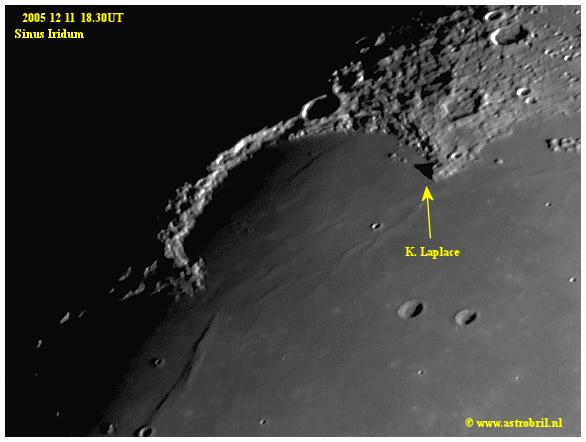 Sinus Iridum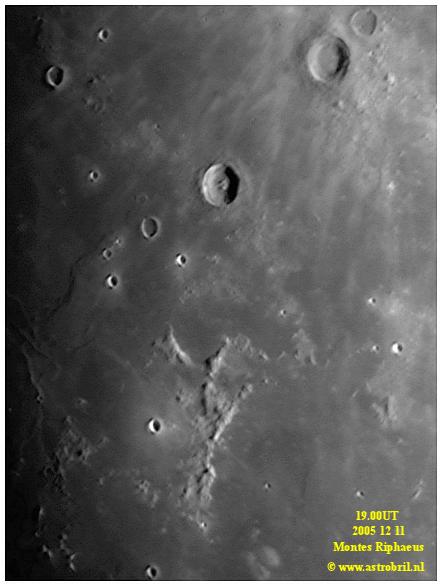 Montes Riphaeus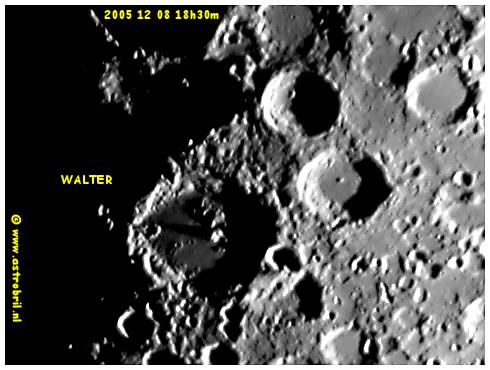 Walter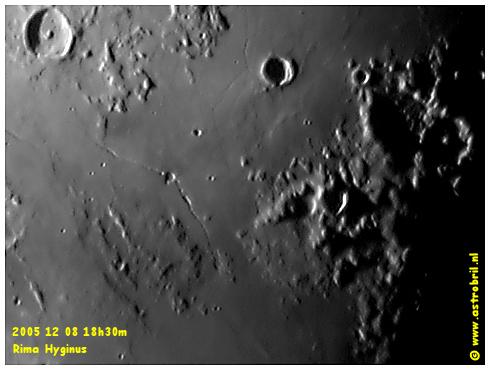 Rima Hyginus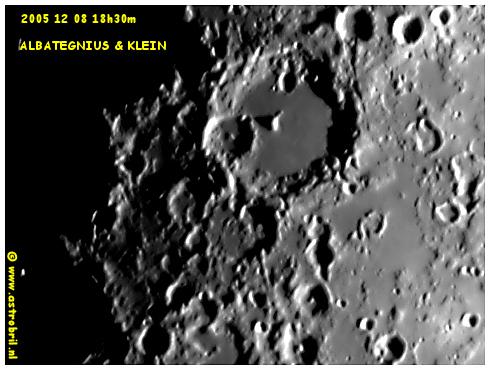 Albategnius & Klein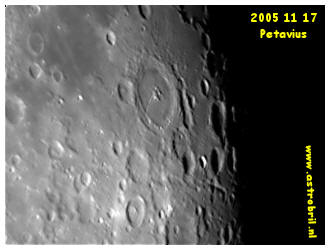 Petavius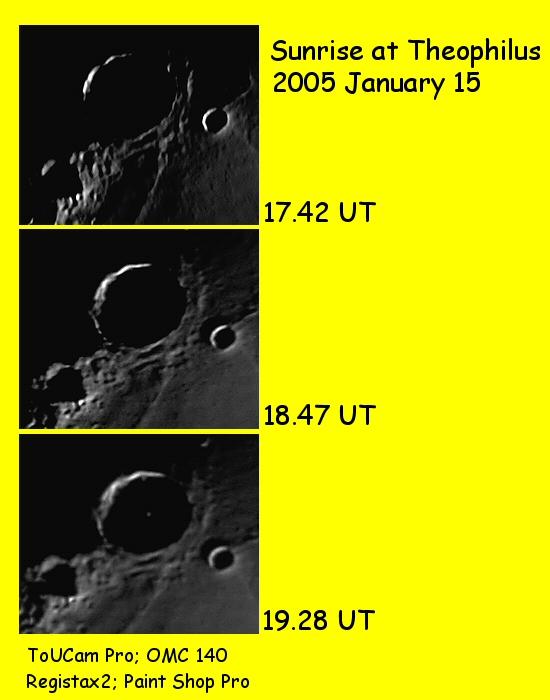 Theophilus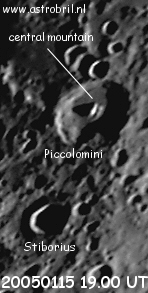 Piccolomini & Stiborius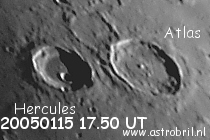 Hercules & Atlas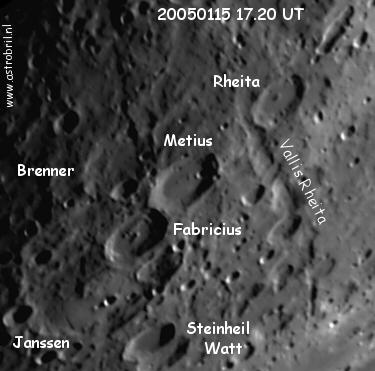 Vallis Rheita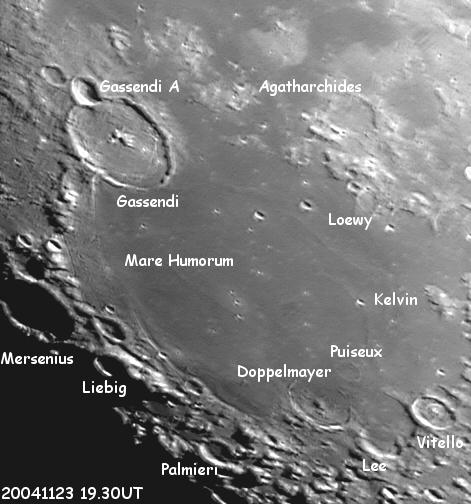 Mare Humorum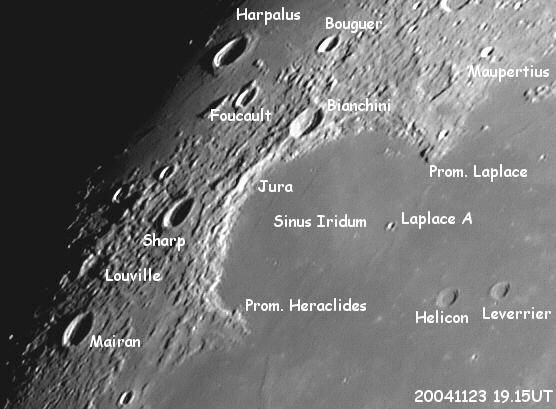 Sinus Iridum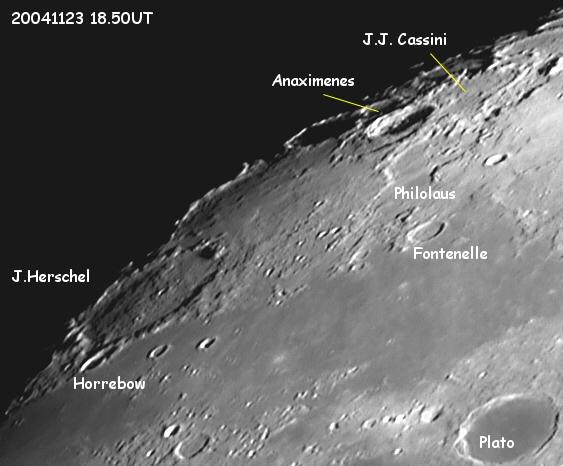 J.Herschel & Plato